How do you choose lamps if you want to apply a composition of multiple types / sizes?
It is always so beautiful, a group of 3 or more Zenza lamps together.
It is precisely the repetition of an object that makes the whole thing more interesting to the eye.
Often 3 smaller lamps, hung in a beautiful composition, are more refined than 1 large lamp.
Make use of this knowledge in your home for the most atmospheric effect possible!
How do you do that?
For example, use a group of lamps from high to low above a low table in the sitting area.
In the space near the kitchen you can then hang a tight row of lamps at the same height above the dining table.
And finally you use a ceiling lamp in the part in between.
That makes a harmonious whole, coherent but varied enough.
https://www.zenzahome.com/lighting/ceiling-lamps/
https://www.zenzahome.com/lighting/pendant-lamps/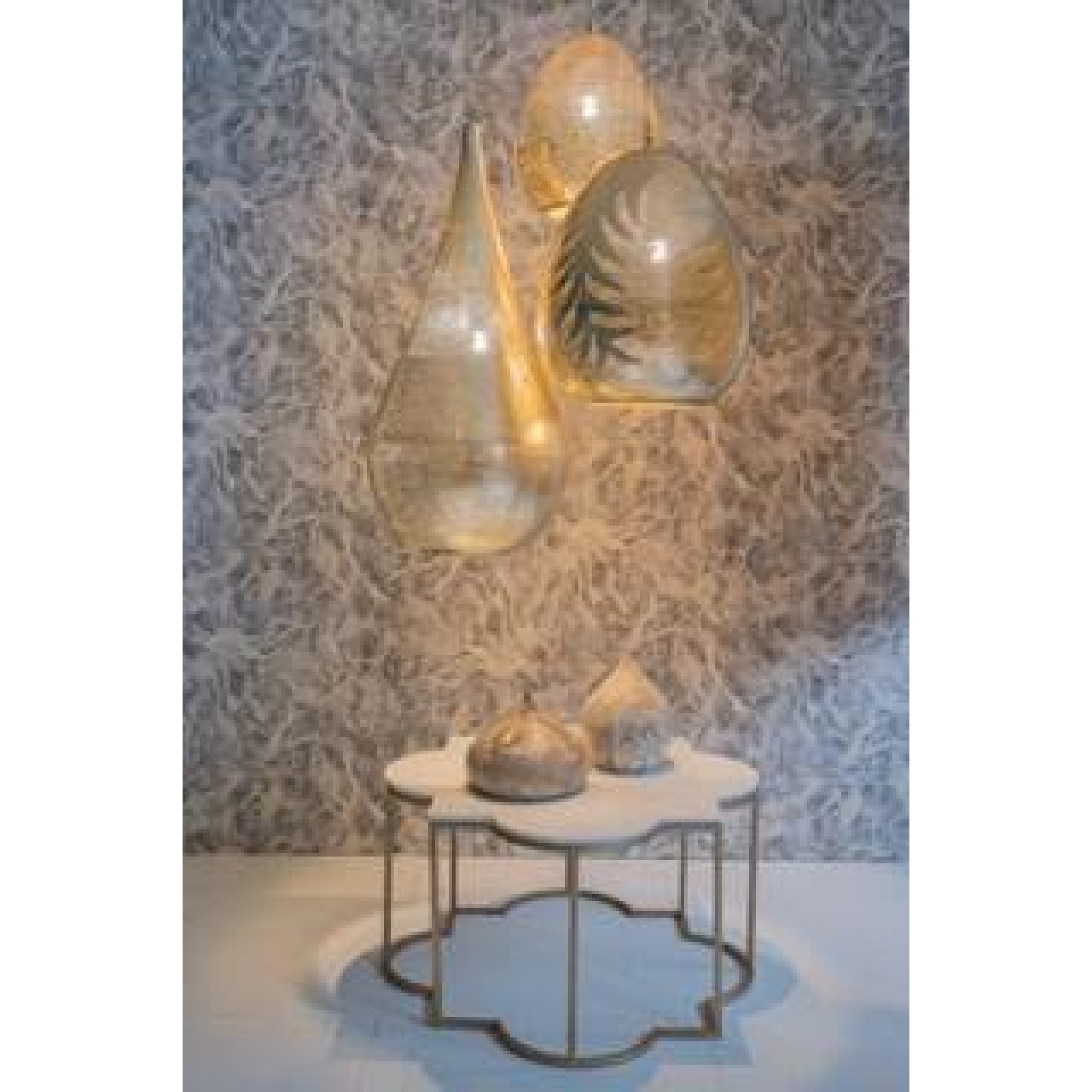 But how do you approach that, how do you make the choice, what do you pay attention to if you want to make such a group of different heights?
We have done this for Zenza many times, so we will give you all the tips here so that you can get started with confidence at home.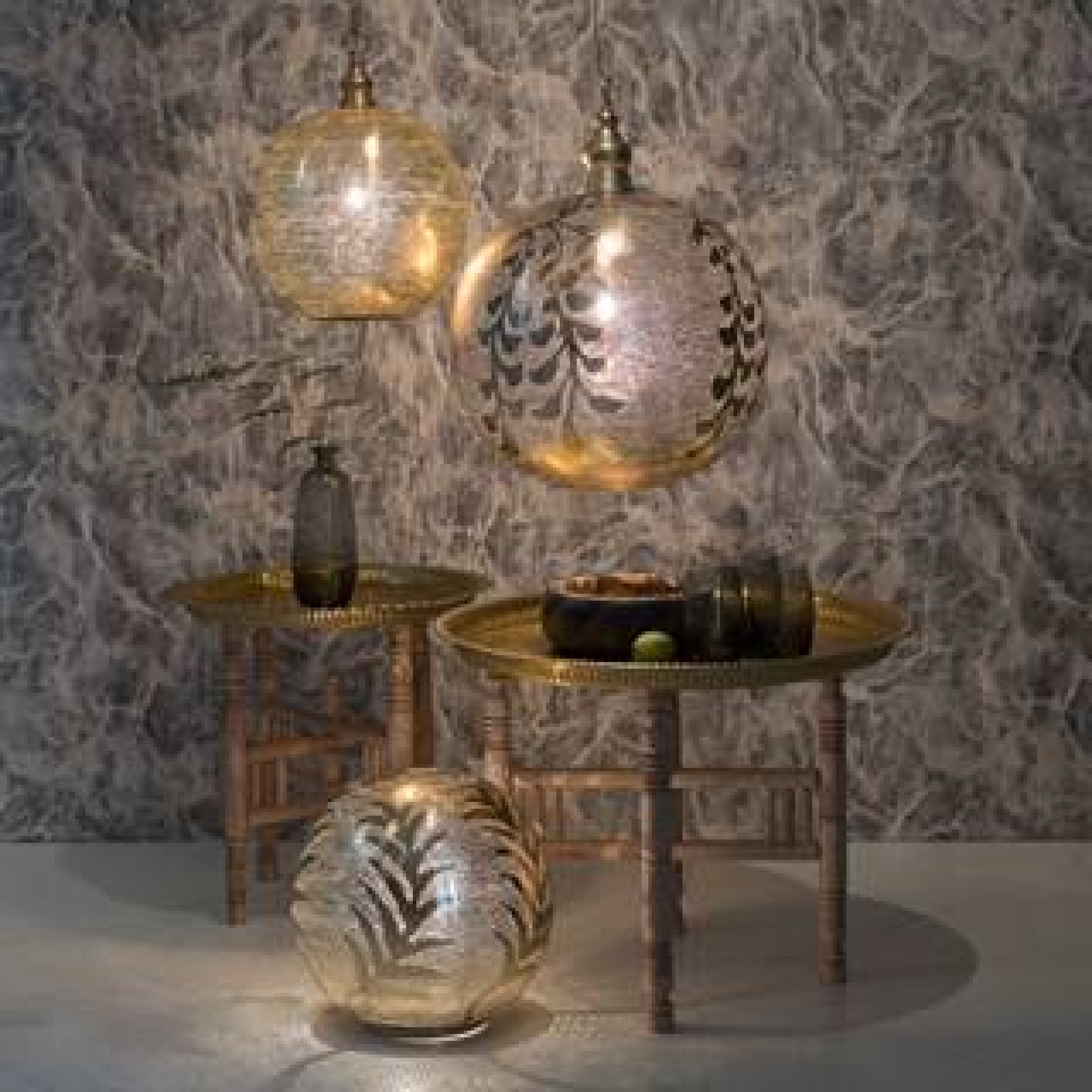 Determining the height of the lamps
Let's start, roll up your sleeves ;)
First of all, you will measure how much height you can use.
For example, if you want to hang a group of lamps above a table next to the sofa, then measure the space from the table top to the ceiling.
Then you determine how much space you want to have free from the table top to the bottom edge of the lowest lamp.
Will there be a vase or a candlestick there, for example?
Place it there and see how much "air" they still need, up to the edge of the lowest lamp.
https://www.zenzahome.com/accessories/
Finally, you determine how much space you want to leave free from the ceiling, to the top point of the highest lamp.
It is often not so beautiful if you hang a pendant lamp from the ceiling by a very short cord.
The distance should be at least 30 cm to achieve the best possible effect.
The bigger the lamp, the more important it is.
A small light on a shorter cord looks pretty good though.
How long and how wide can your lamps be?
Let's calculate an example: the height from the table top to the ceiling is 2.10 meters.
You want to have 60 cm free above the table top and 50 cm space from the ceiling, then there is 1 meter of space left to hang the 3 lamps.
Now you are going to determine how wide the group may be in size / diameter.
If the table is 80 cm wide, you can maintain a width of 70 cm for the total diameter of the group.
It is nice if the diameter of the group is slightly smaller than the diameter of the table.
Everything that is considered beautiful is always a matter of proportions.
The eye finds certain proportions too heavy, too thin or too stretched.
So with these tips for the sizes you can determine the proportions so that it forms a tasteful whole in your home, with your furniture.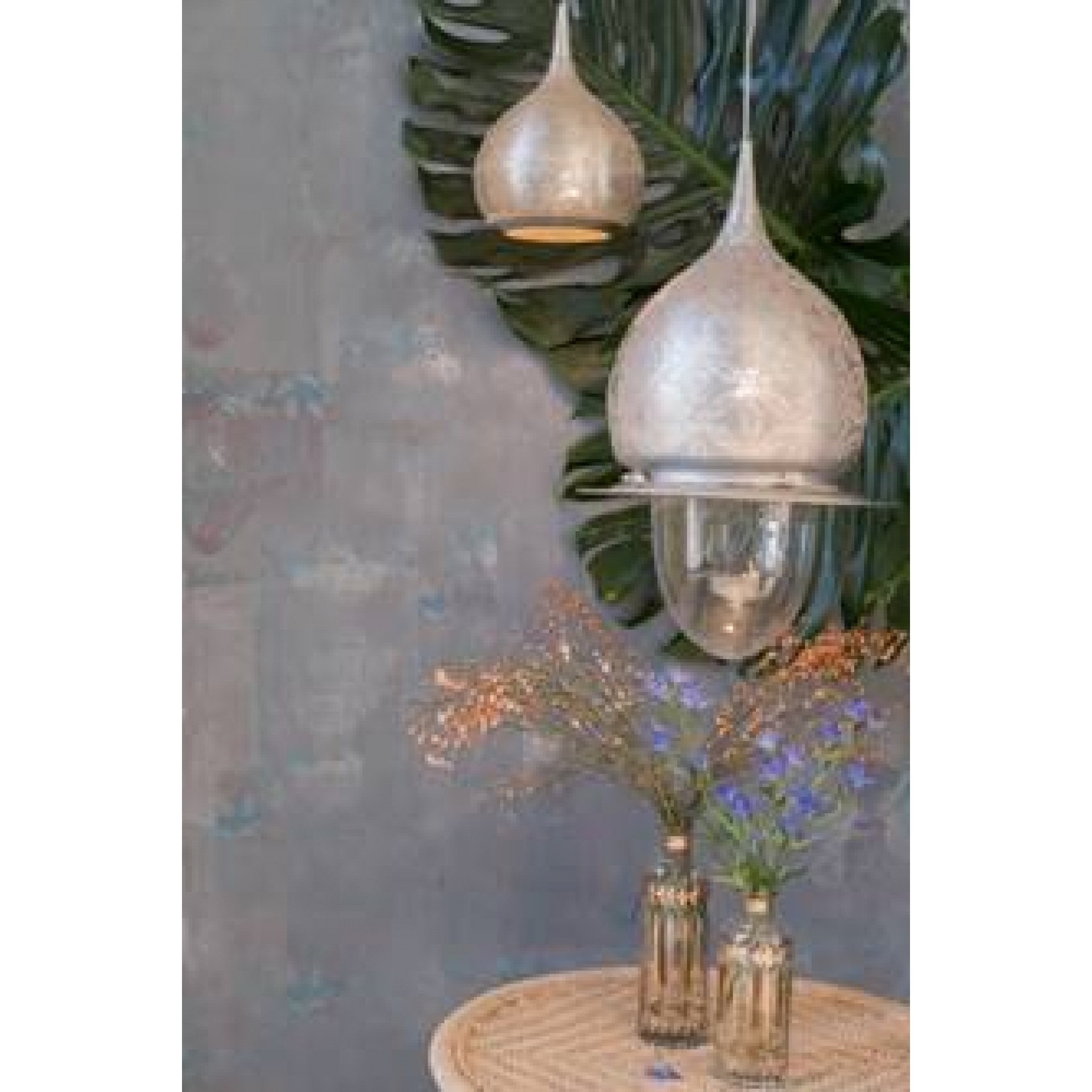 https://www.zenzahome.com/pendant-lamp-magical-filisky-m-silver-zenza
https://www.zenzahome.com/pendant-lamp-mystic-wisdom-m-silver-zenza
Which Zenza pendant lamps are beautiful together?
Now comes the best part, you will see which lamp shape you like the most on our website!
Then you decide whether you are going to group 2 or 3 different sizes of the same shape, or use 3 of the same size lamp.
Everything is possible, we have often applied all variations and there is no right or wrong choice here.
If you have a usable diameter of 70cm for your group of 3 lights, you might think you need to divide 70cm by 3 to determine the maximum width per bulb.
That is not true.
The lamps will be hung at different heights, so they partially overlap in width.
That looks the best, then there is a cohesion in the group.
You can roughly say that you have to add the width of 2 lamps, plus a little extra cm.
So above the table of 80 cm, where we want to use 70 cm in diameter, we can place 3 lamps of about 33 cm in diameter.
After all, two lamps measure 66 cm and then we still have 2 cm of play for each lamp that will be hung on the left or right.
Combine different shapes of lamps?
It is also possible to use 3 different shapes together in a composition, but that requires a bit more imagination.
This variant is not always easy to estimate, not all shapes of the lamps reinforce each other equally well.
There are some that are just perfect for this purpose, see pictures below.
But again, it is also a matter of following your own taste of course.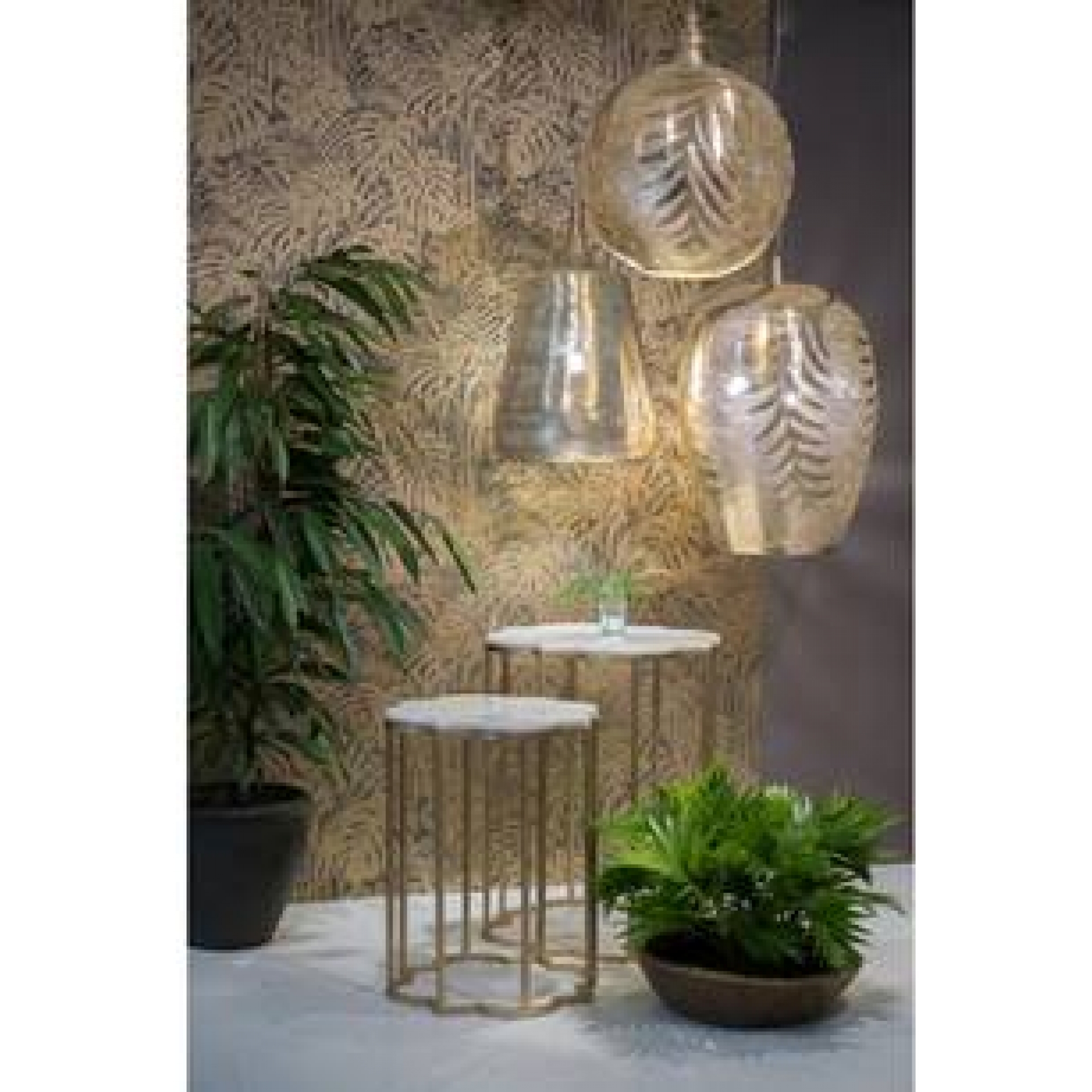 https://www.zenzahome.com/pendant-lamp-ball-leaf-xl-gold-zenza
https://www.zenzahome.com/pendant-lamp-tropic-leaf-l-silver-zenza
https://www.zenzahome.com/pendant-lamp-trophy-filisky-m-gold-zenza
One last practical tip
If you've made your choice, but there is still a bit of doubt, I have another tip to help with that.
Take 3 plastic bags and blow them up to the size of the lamps you want to use.
Have someone hold the bags for you (someone with three arms is preferred ;)) at the desired height and assess whether these volumes are correct.
Take some distance, view the composition from different places in the house.
Sit on the sofa, do the plastic bags / lamps feel good when you look from a lower position?
If you follow these steps, it really cannot fail, we guarantee a wonderful result!