How to choose the right coffee table or side table:
There are so many choices to make before you have put together an attractive interior.
A beautiful (corner) sofa is a very big decision and you will want to last longer.
If you've made that decision and you now want to choose your coffee table or your side tables, you already know what it should go with.
Nice calm colors together are beautiful, but sometimes that also gets boring.
Do you recognize that and do you want to know why?
And what's the difference between quiet but interesting to the eye and pretty unimaginative and boring?
How do you use color and texture?
Especially if you like calm colors, you tend to keep all walls white.
But that can also turn out very hard and sterile.
Painting (part of) the wall in a beautiful clay color is quite an improvement in that case.
Also painting a kind of paneling, where you use a nice neutral color for the bottom meter, already enhances the atmosphere.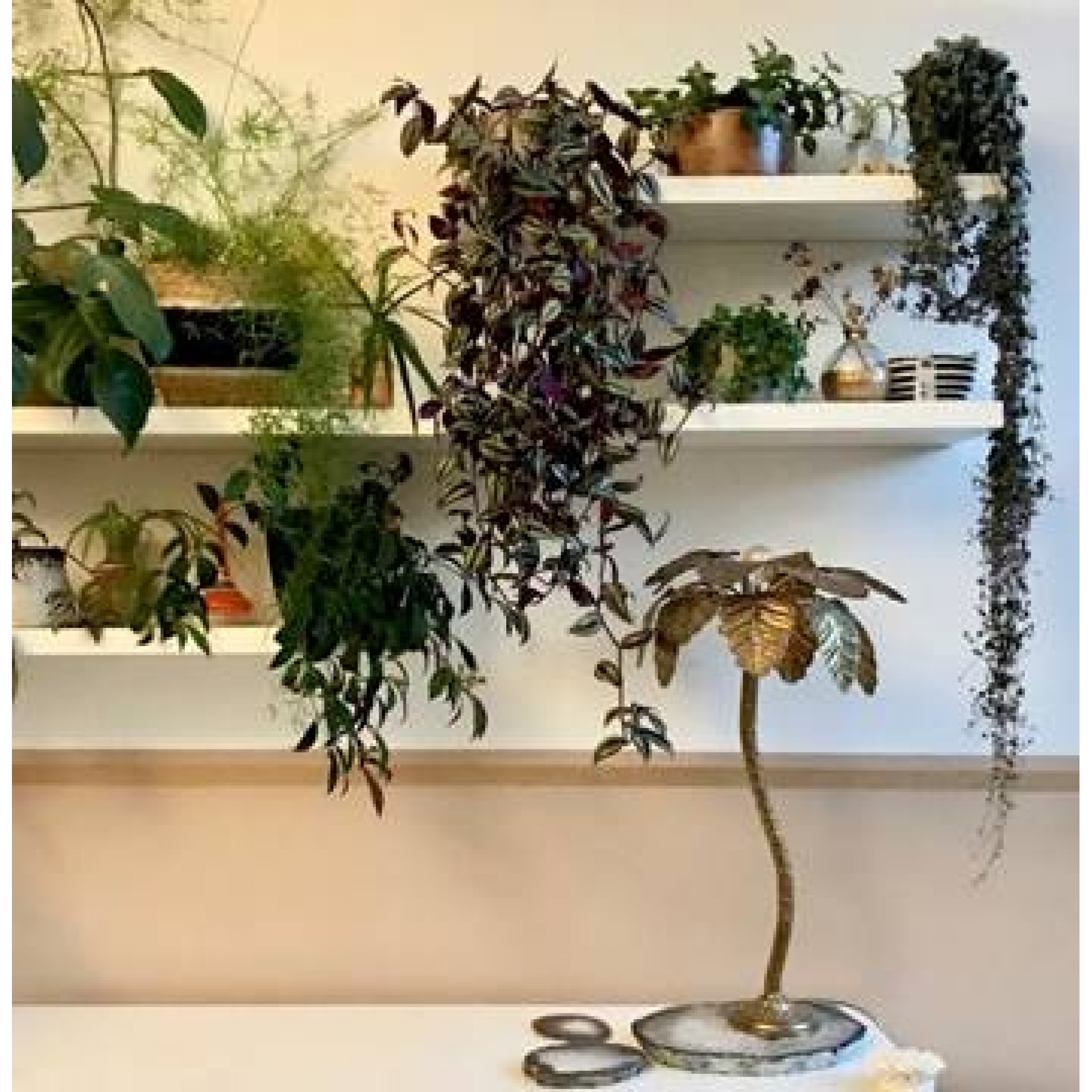 https://www.zenzahome.com/table-lamp-palm-tree-palm-s-gold-zenza
Our experience is that a combination of different textures and materials is the secret.
So if a sofa is made of soft material, it contrasts nicely with a harder surface, such as a "zelige" (mosaic tile) table.
Our mango wood tables are also beautiful because of the carvings.
The white color gives that nice calm effect, but due to the relief of the carving there is texture.
This beautiful white cabinet has the same effect, the color is completely white, but a feast for the eyes.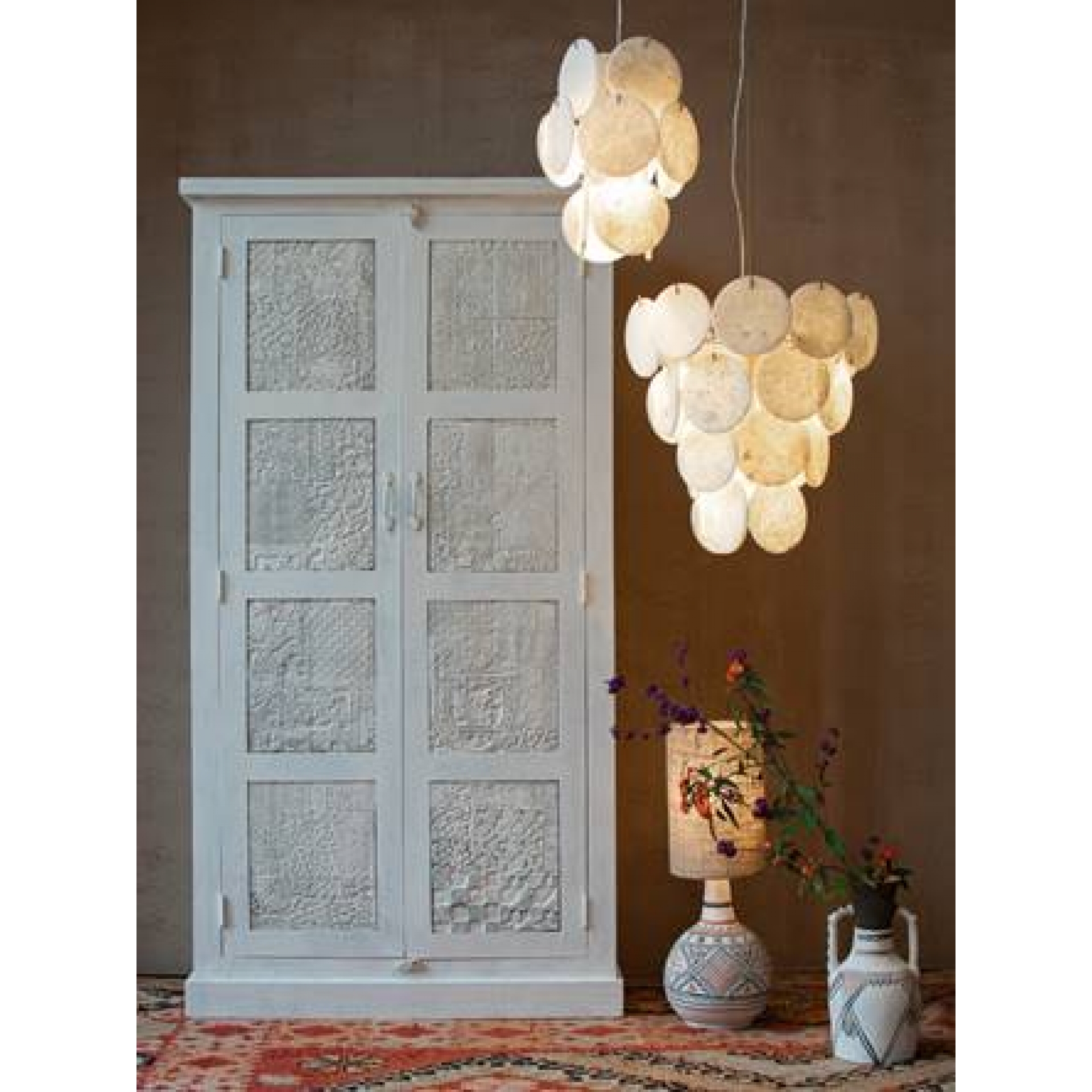 https://www.zenzahome.com/cupboard-almirah-stamps-l-white-zenza
A wall decorated with different baskets gives a somewhat three-dimensional effect, which is also more lively than a very "flat" wall with, for example, a framed image.
Grouping multiple items and keeping them neutral in color can preserve the calm atmosphere and break through the dullness.
https://www.zenzahome.com/accessories/wall-decorations/
Large, small or several tables?
Do you opt for only a larger one or for a composition of several smaller tables?
You can choose our beautiful oval-shaped table, which allows you to put more things because the surface is larger.
The oval shape is friendlier than a rectangular shape, but also less sleek.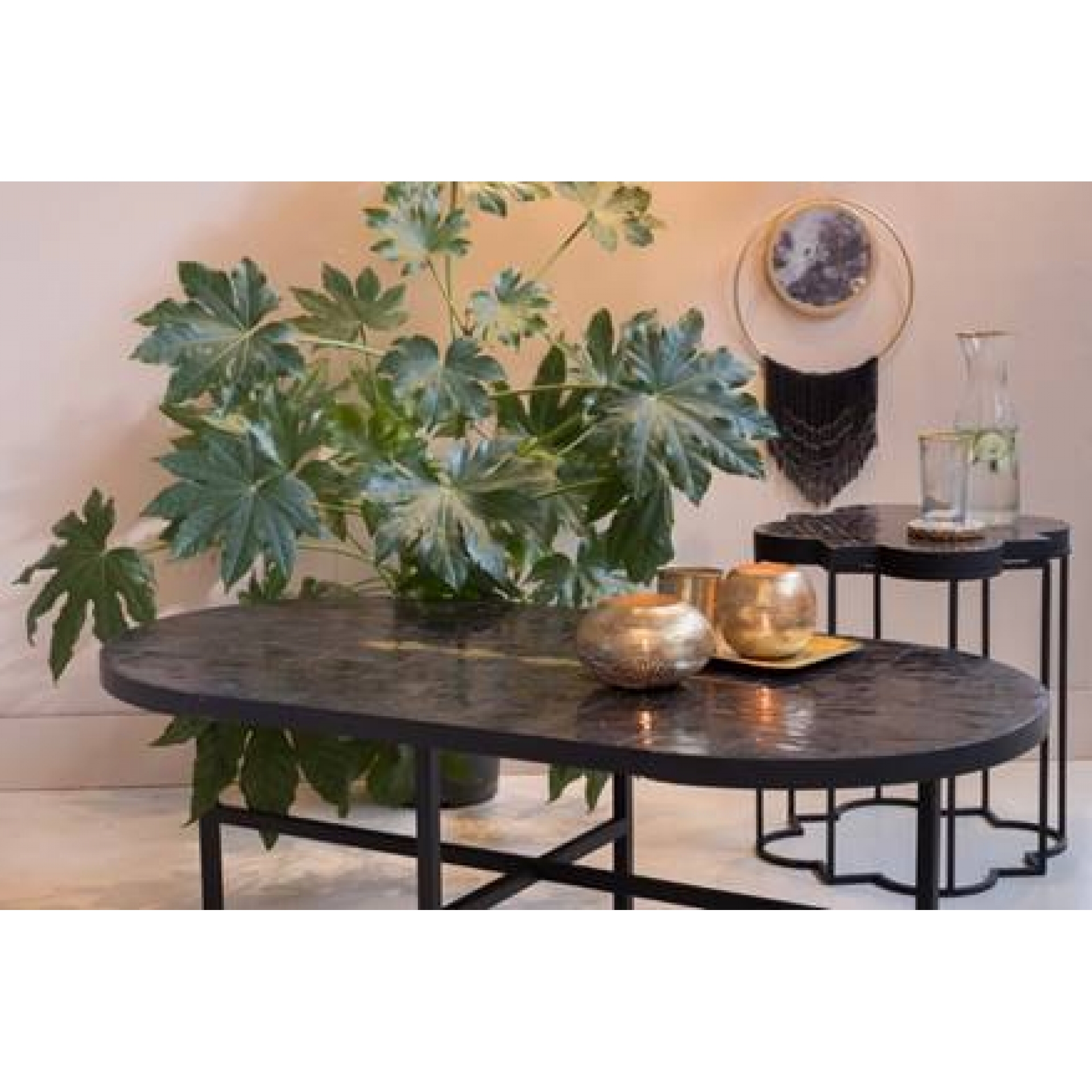 https://www.zenzahome.com/furniture/coffee-tables/
So what do you want to achieve in terms of atmosphere in that regard?
A larger coffee table is especially suitable if you have a corner sofa, then the table is accessible to everyone who sits there, at an arm's length.
If you want to keep more floor space open and want to keep your seating space as large and usable as possible, then it is better to choose different smaller tables.
You can of course also put it in that central place in the middle.
But what is also very nice is to place two tables together on one side of the sofa and another table on the other.
Then you choose three tables, which form a nice mix.
It looks busier if you choose all of them in a different color or material, but that is just what you like more.
Our collection of beautiful tables is very suitable for mixing different shapes and sizes and even colors.
Due to the different patterns of the mosaic, they are always an eye-catcher.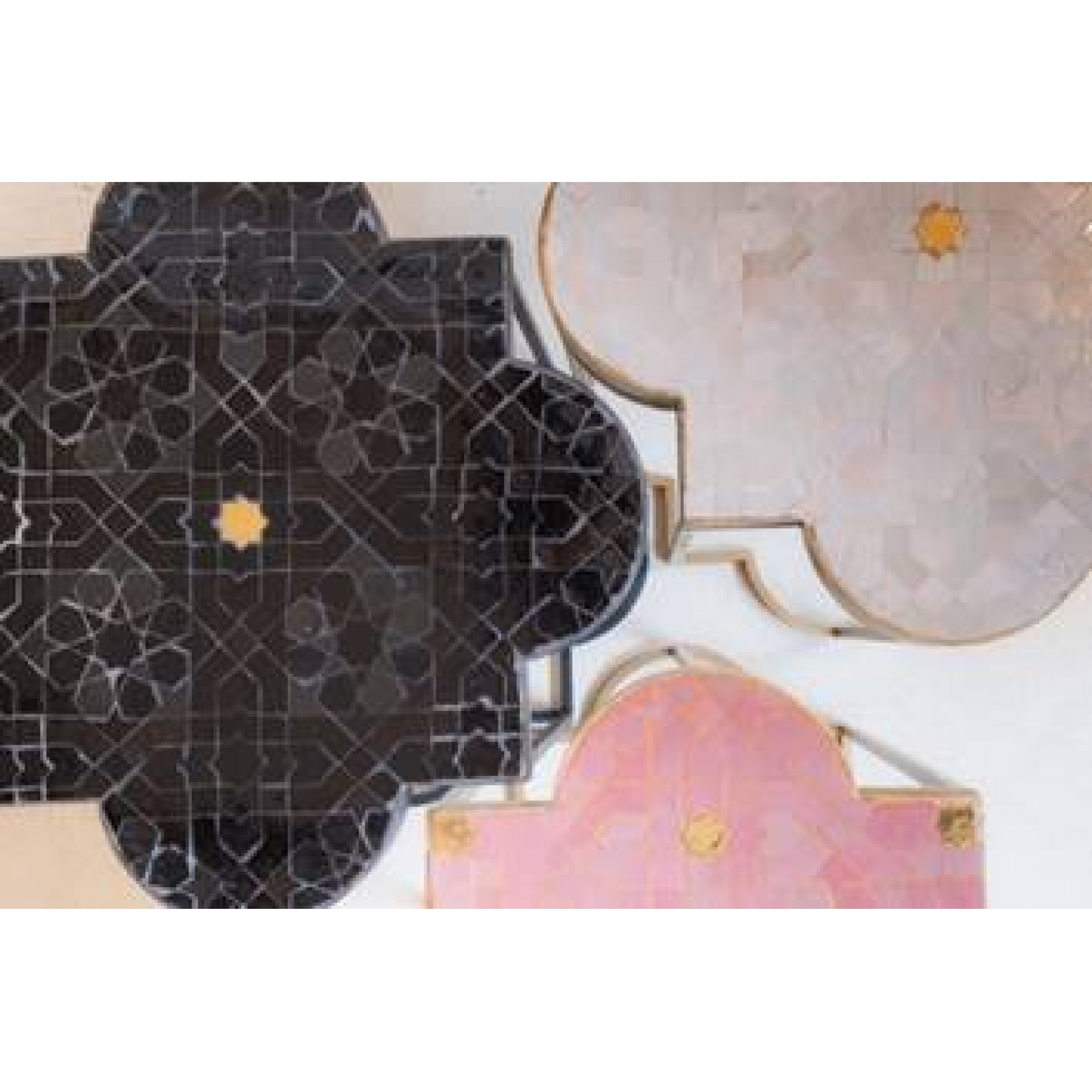 But two wicker mudda stools together on one side, in combination with a zelige tile table in another place is also very nice.
These mudda stools are more practical if you put a tray on them.
Then choose a tray for one and show the other with the beautiful woven surface.
Very beautiful this way!
https://www.zenzahome.com/stool-mudda-xl-silver-zenza
What was the question again, how it couldn't get boring, right?
If you envision these things in your own home, isn't it still calm but playful?
And certainly not boring!
Have fun choosing!